Login Instructions
To login in one of the workstations in LAS1002, you must have an active Computer Science and Engineering (CSE) account and currently be enrolled in a CSE major course OR in service courses named with prefix CSE15 OR in NATS1930.
The login screen looks like that shown below. To start logging in, follow onscreen instructions.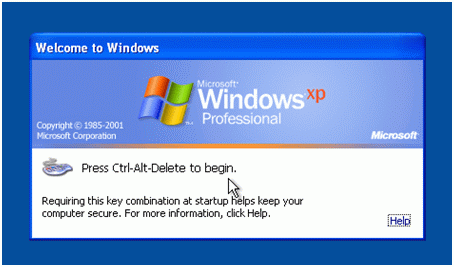 This will bring up a login screen that will request your CSE account username and password. Ensure CSYORKUCA is selected as the site to log into. If it's not, click on the drop down arrow and select it. Click 'OK' button to proceed.