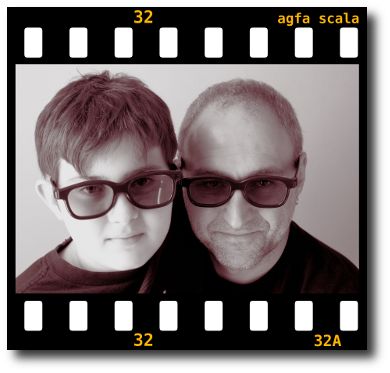 ozan (oz) yigit
electric: oz+at+cs+dot+yorku+dot+ca

The message that precedes all others -- in art as well as life -- is simple:
pay attention
[Harlan Ellison, intro to slippage, 1997]
i used to work at sun microsystems as a software engineer. my old blog brainstorms.
for now, i blog at brainstorms [next bit].

a web page is always under construction. here is whatsnew.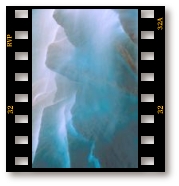 photography
commodity, firmness, delight.
logo design
coming soon
pointers
software development

public source (some of my minor public-domain software pieces)
sdbm (a rewrite of ndbm) (a java version is here) note: apache project has a non-public-domain derivative. i have no idea why they felt appropriate to create such a derivative, but i am not pleased.
Some of my images
Comics
adopted public source
Some useful bits of software I have tinkered with. If they are here, they are public domain. Sorry, no certification marks or other artifical sweeteners. public source, as "open" as it gets.

computer science hall of shame
Miscellaneous
computing research and development interests

programming languages, eg. awk, scheme, ml, newtonscript, oberon, ada, java, prolog, C, icon, snobol. a variant of my portable implementation of scheme (psi) used to power some of the SoftQuad products, like sculptor. It was the first industrial use of scheme as an extension language. i have also implemented [for one reason or another] a number of languages including prolog, m4, a ratfor-like pre-processor for vms dcl, and gdmo.
firewalls, network protocols.
protocol design and verification (see spin for one of the best tools in this area)
literate programming.
operating systems eg. Plan 9 [now open-sourced, getting real-world exposure] openbsd etc. [i once knew vms internals.]
profiling/benchmarking. I implemented & used random PC sampling as a way to examine operating system behaviour (VMS kernel) more than a decade before a version of the idea was published by DEC ultrix group.
regular expressions, external hashing, amortized algorithms.
software tools.
software change and build management, eg. dtree.
systems administration.
about books
now reading (or rereading)
[tbd]
book lists
John Mashey's book lists circa 1991. [comp.arch,comp.benchmarks]
an out-of-date reading list for software (networking, firewalls) developers. i'm happy to report that the second edition of firewalls and internet security is out, and is excellent.
articles on content protection, open-source, intellectual property etc.
some of my capsule book reviews.

favorite bookstores
Sleuth of Baker Street possibly the finest mystery bookstore on the planet.
1600 Bayview Avenue
Toronto, On
Canada M4G 3B7
tel: 416-483-3111 fax 416-483-3141
web site just starting. see here
Bakka Science Fiction, Fantasy and Horror since 1972
598 Yonge Street
Toronto M4Y 1Z3
ph [416] 963 9993 fx [416] 963 9112 bakkaphoenixbooks.com
bakka book reviews (1996)

nikon
These pages are gratefully adopted from Unklbil (Bill Briggs, CWO-2 USN (retired)).
various
links to some of my family, friends and teachers.
some of my papers are here.
some quotes.
some political thoughts.
rules
ozan's unnumbered rule:
anyone who teaches and practices in a field still in its infancy
has an informally specified, ad-hoc and bug-ridden collection of rules
that often amuse but rarely enlighten.
[see greenspun's tenth rule for an example]
useful advice
Almost as much time can be wasted reading web pages as constructing them. Get back to work!
stats
ipod: 17 genres, 227 artists, 107 albums, 1581 songs, 7.18 gb
litera scripta manet ars sine scienta nihil est.