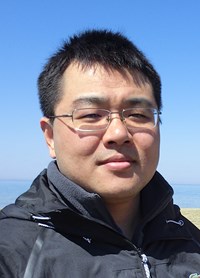 | | |
| --- | --- |
| Address: | Department of Electrical Engineering & Computer Science |
| | York University |
| | Toronto, Ontario, Canada M3J 1P3 |
| | |
| Office: | LAS 1012E |
| Phone: | 416-650-8175 or 416-736-2100 x58175 |
| Email: | zmjiang at cse dot yorku dot ca |
I am recuiting talented graduate students! Please contact me if you have:
Passion for research and innovation
Excellent programming and analytical skills
Good knowledge of English
Please check here for graduate school applications in
Computer Science
and
Engineering
Research Interests
My research lies within Software Engineering and Computer Systems. In particular, I seek to address the following research questions:
Can we verify if the system under test can handle millions of concurrent requests in the field?
How can we leverage big-data infrastructures to analyze gigabytes or terabytes of system data (logs and counters)?
What can we learn from the past software development history (e.g., source code and bug repositories) to help software developers and managers?
You can check out my
publication
to know more about my research.
Please consider submitting your work and participating in the following events: